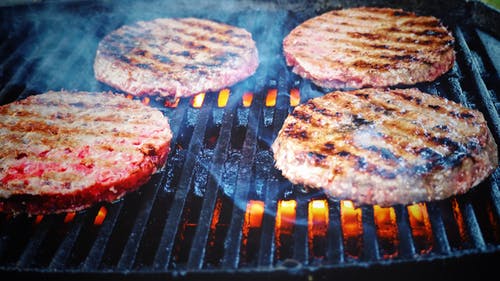 5 Top Burger Tips
Avoid the Burger Blunders!
5 TOP BURGER TIPS
According to wallethub.com, Americans spent $727 million on beef last July 4th! If you're planning on grilling burgers for the holiday this year, meat experts are unanimous on the most important thing you need to do: start with the best quality meat you can buy. That, and, never EVER go below a 15% fat ratio, because anything lower than that will produce "shoe leather".
In addition to meat quality and fat content, there are a few other things to keep in mind to avoid some of the most common burger blunders, even the best cooks have been known to make. Here are the Top 5 Burger Tips for your holiday barbeque and beyond:
KEEP 'EM COLD
Burgers cook best when they hit the grill directly from the fridge (unlike steaks) – this helps keep their form and flavor packed juices (and fat) intact.
SEASON OUTSIDE
Add salt, pepper and/or spices to your burgers just before you put them on the grill – ground mixed with seasonings before they become patties can cook hard and taste like meatloaf.
THUMB PRESS
Stamp your thumb in the middle of your burgers before you put them on the grill – the "dimple" you make will keep them from rising in the center and promote even cooking.
FLIP ONCE
...and
only once
to sear and seal in juices. If your burger sticks, it's not ready to flip – try nudging it with a spatula to test if it looks like it's ready to come off easily. AND no pressing down, no matter how much you have the urge to do so, to save the juices.
TAKE FIVE
Tent and rest your burgers for five minutes when they come off the grill to finish cooking and help keep them juicy. Keep in Mind Guidelines: Cook 2 minutes per side for Rare, 3 for Medium-Rare, 4 for Medium and 5 for well-done.  
Check out Little Wolf's 85/15 Gourmet Wangus Burgers here.